Datacrons boost your primary stats permanently. This one is +4 presence for me as republic player.
Codex entry: Galactic History 57: The Brotherhood's Power Grows
Loc: 727, 2033
Head south from the Sundari outpost, across the bridge then head south from the bridge, dont walk along the cliff and if you see a white turret your heading in the right direction.
Click below to see full guide.
Guide
1.
Start at Sundari outpost.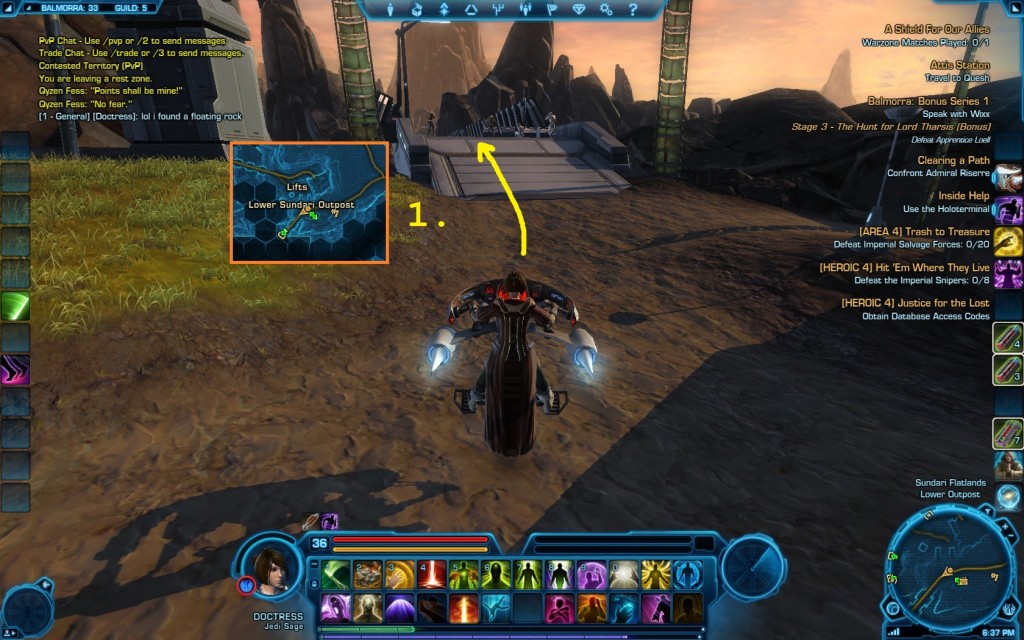 2.
Stick to the left side.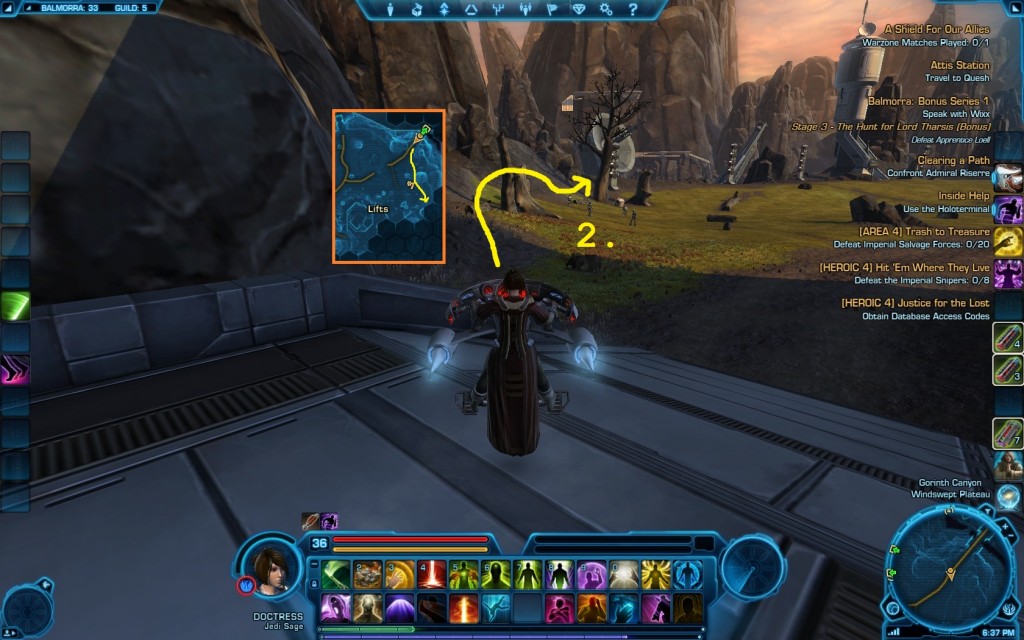 3.
Go to the opening, there is a small path that leads farther inside.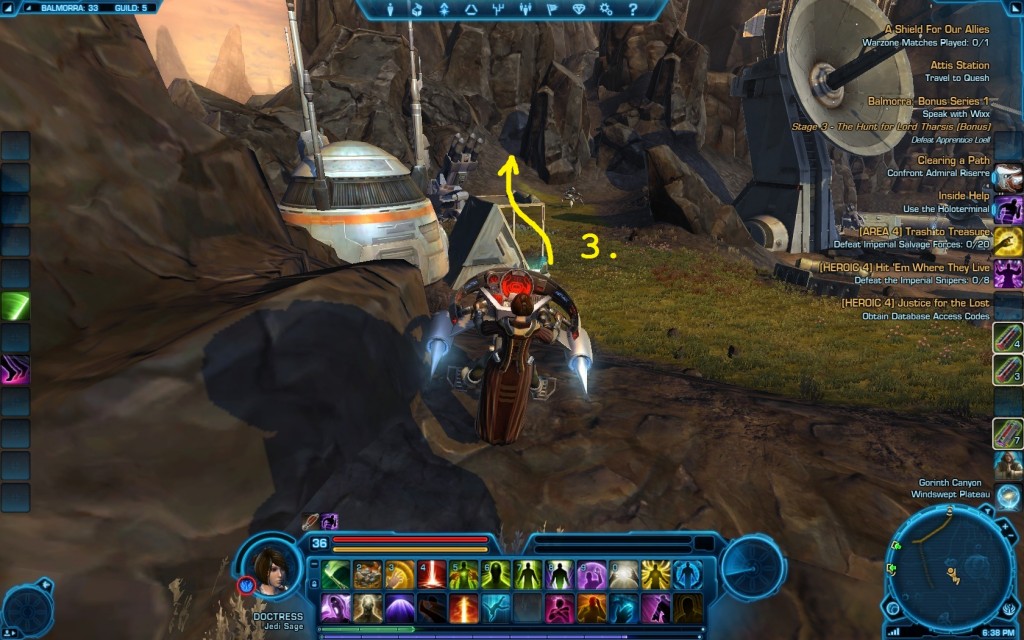 4.
Go to the end of the clearing.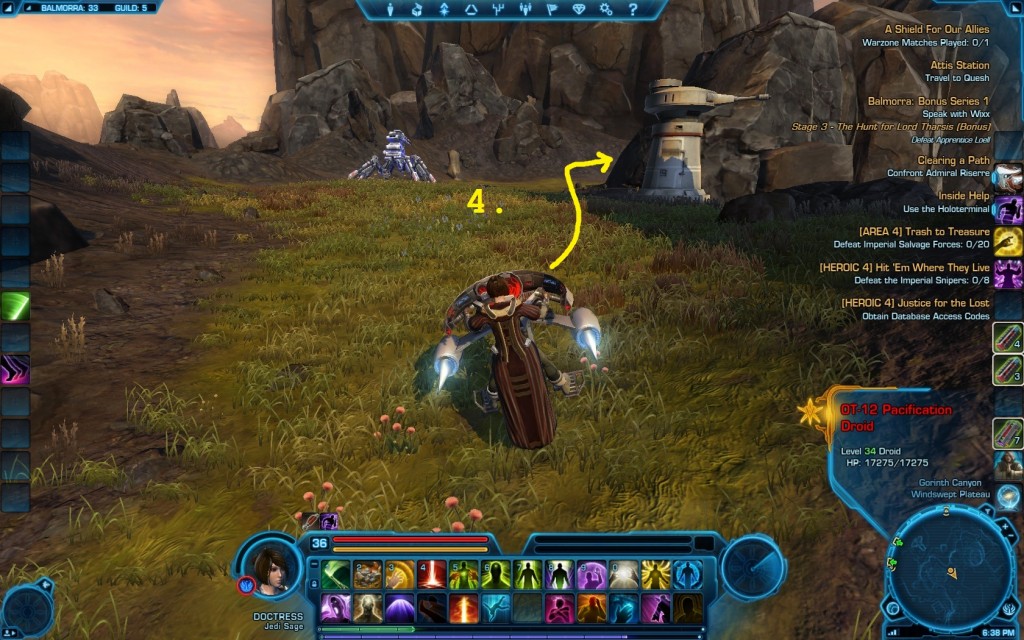 5.
End of the small clearing you will find datacron.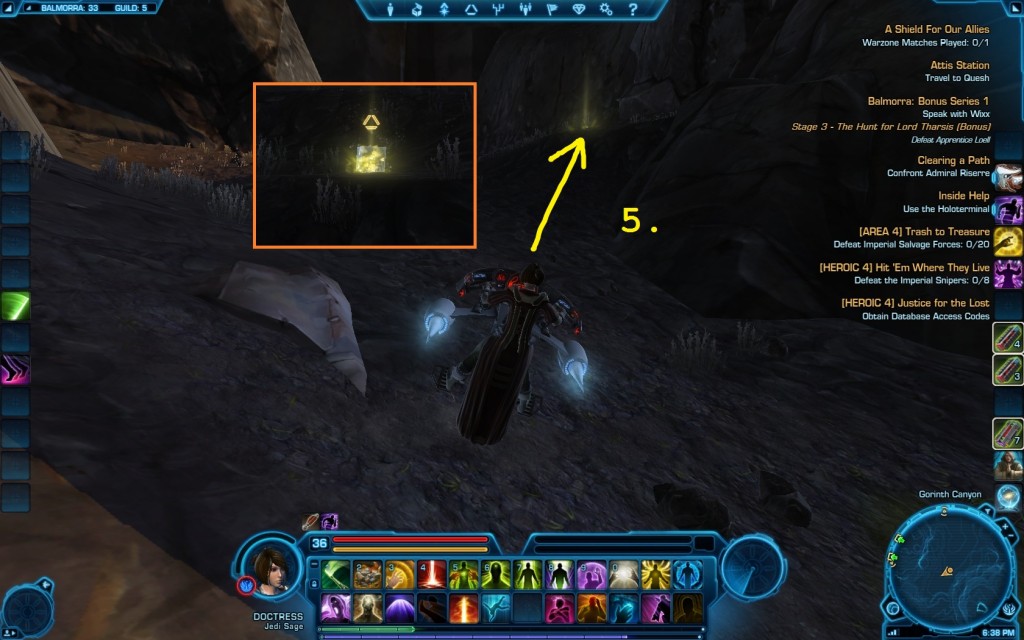 Fin.