Datacrons boost your primary stats permanently.
Loc: -2507, -425
This Datacron is inside Castle Panteer on the Mezzanine floor. You will find a door that looks forced open, it leads to the grand staircase.
Click below to see full guide.
Guide
1.
Enter Castle Panteer.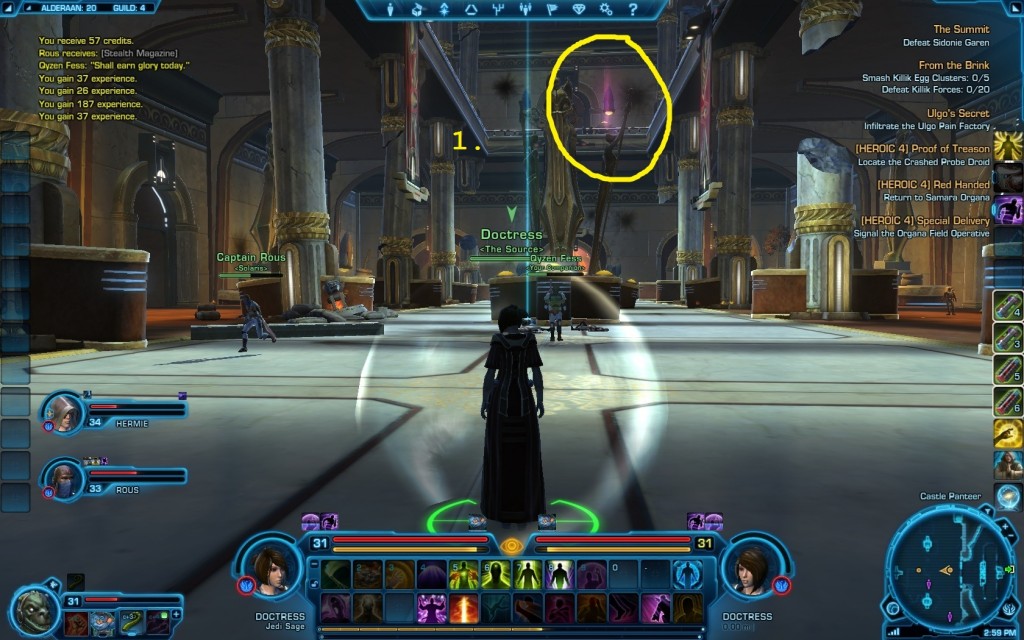 2.
Go close to this door, it is far left side from where u enter the main hall.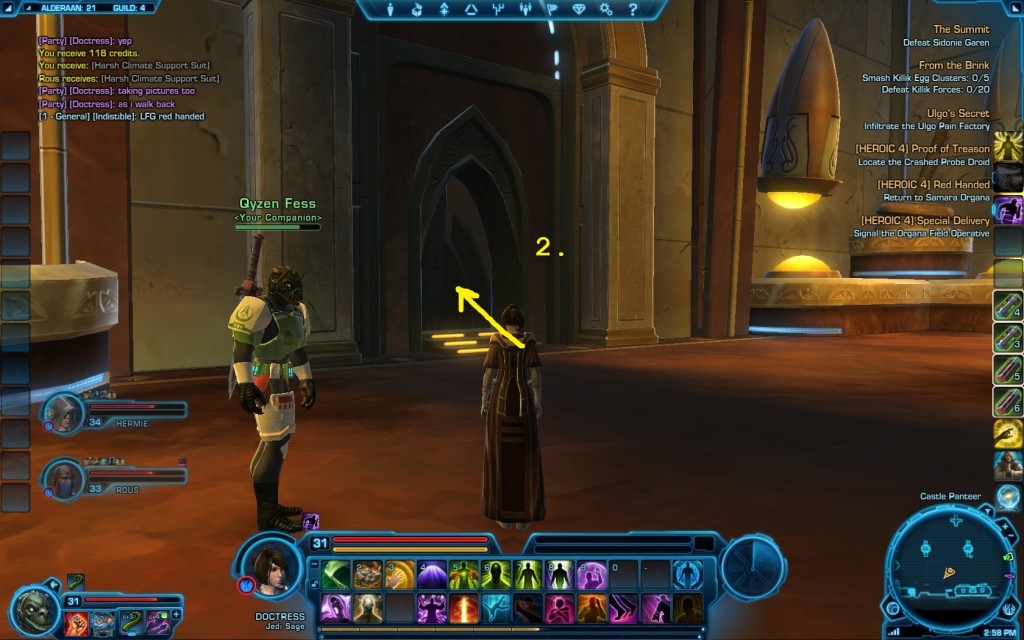 3.
See little hole, go through it.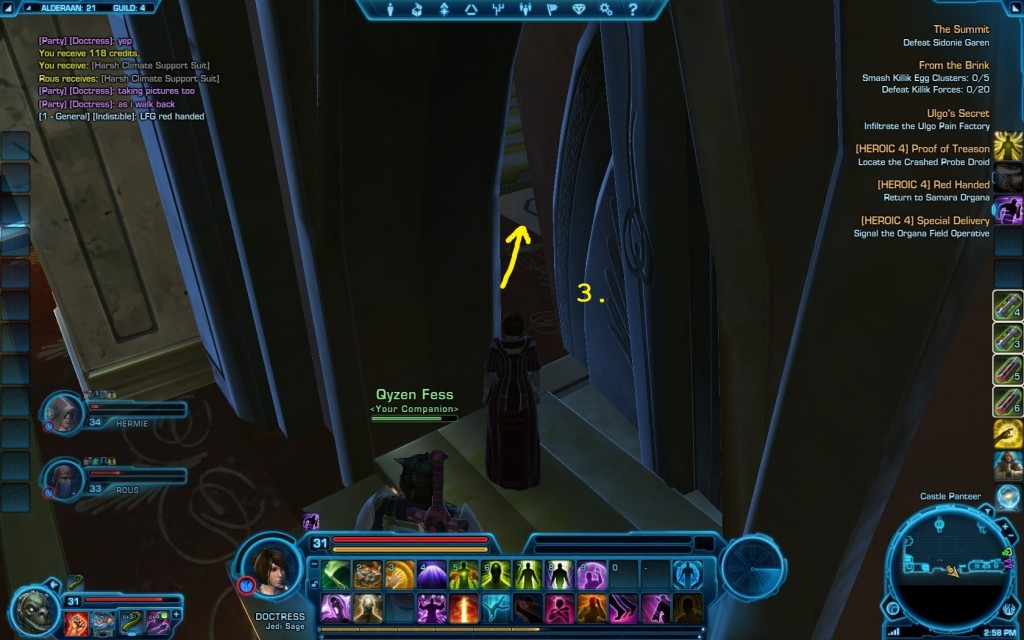 4.
Up the hallway.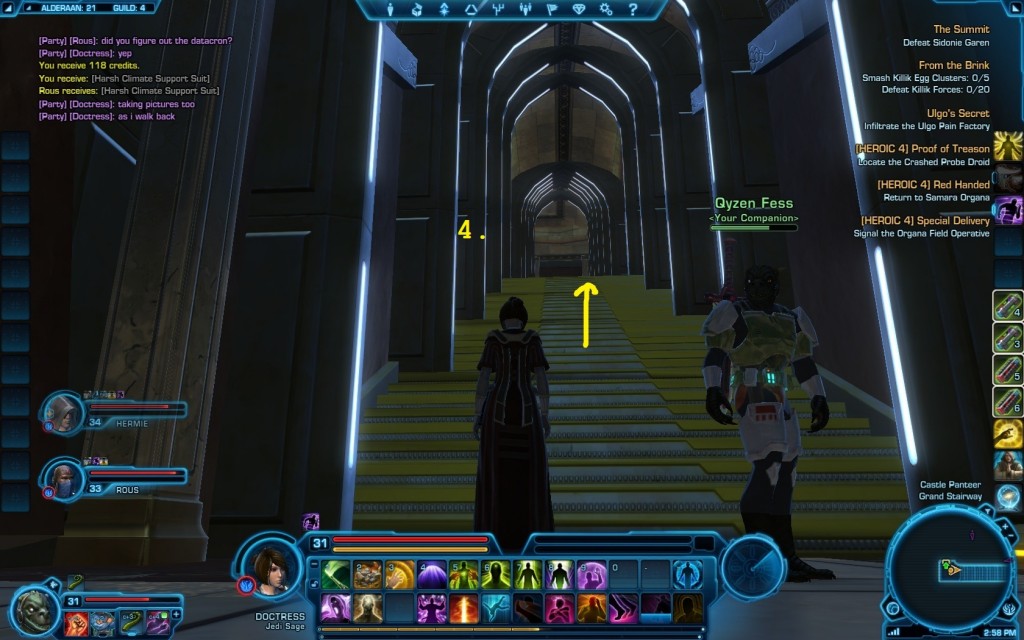 5.
Go around counter clockwise, because there is a pillar blocking if u go clockwise. There are level 31 strong enemies with 4 regular that show up on pull. Easy to solo with companion.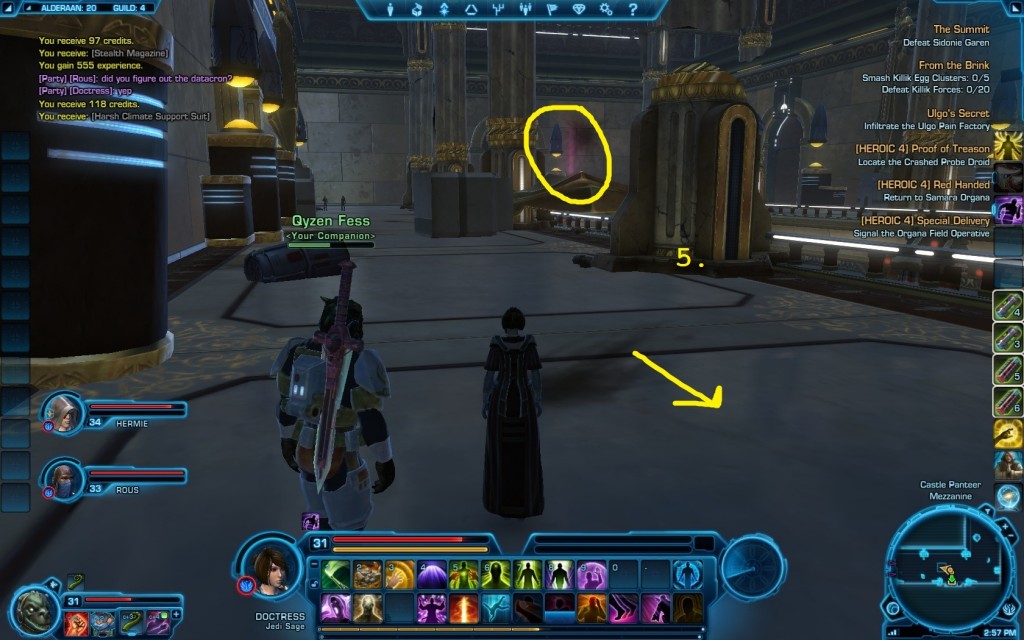 6.
Walk more, kill more.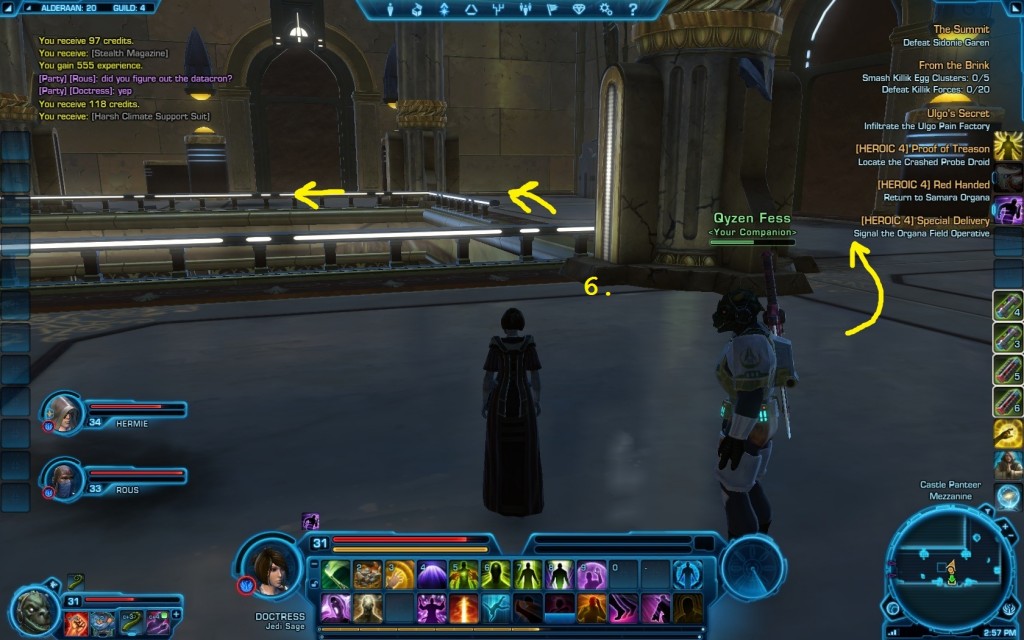 7.
And more.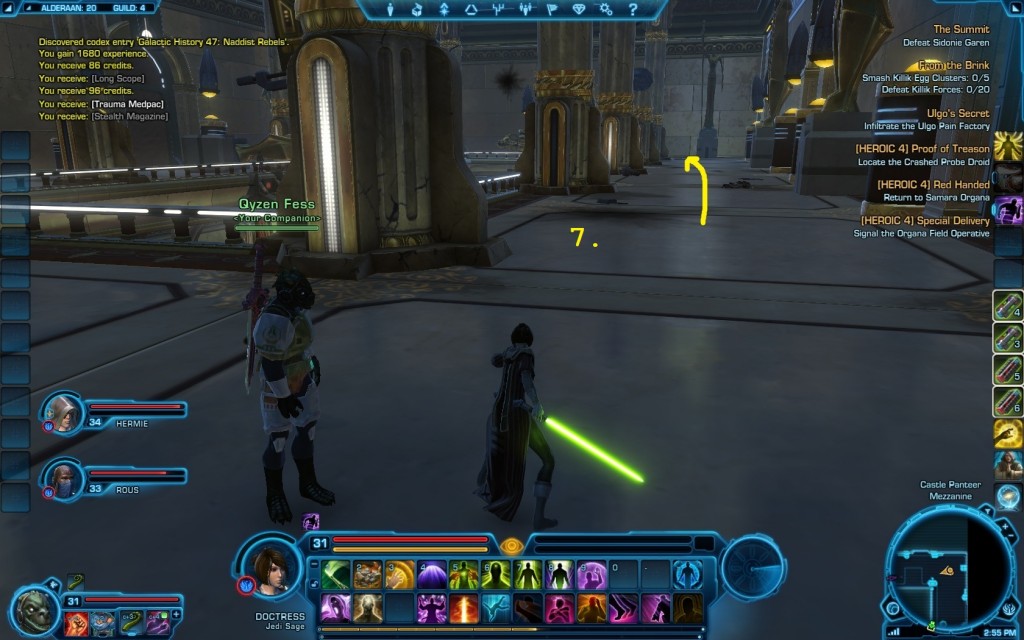 8.
Almost there, see how there is no enemies, i killed them before taking pictures.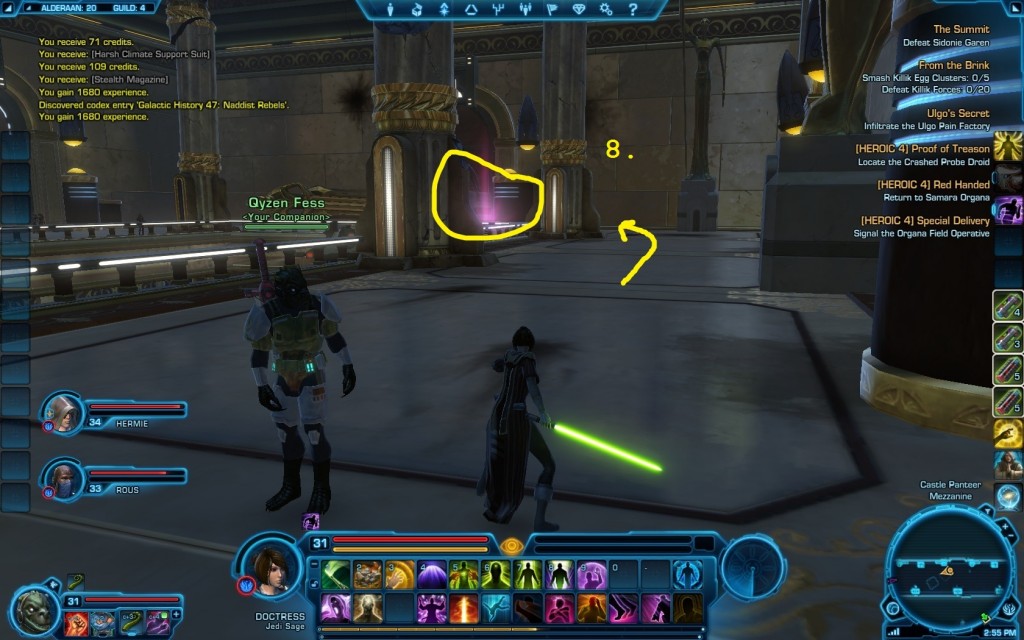 9.
You win stats.
Fin.