Datacrons boost your primary stats permanently. This one is +4 endurance for me as republic player.
Loc: 192, -343
This one is located near the bugtown flightpath. You need to purchase a Lost Code Cylinder from the vendor located at: 670, 38 to open the locked box this datacron is in.
Click below to see full guide.
Guide
1.
Start at bug town, below is your destination.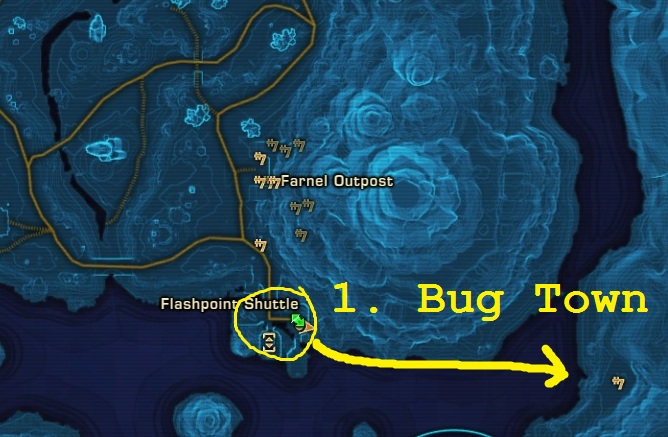 2.
From Bug Town go bellow to the water by ramp or jump, then make your way to the litle ship on the other side of the river.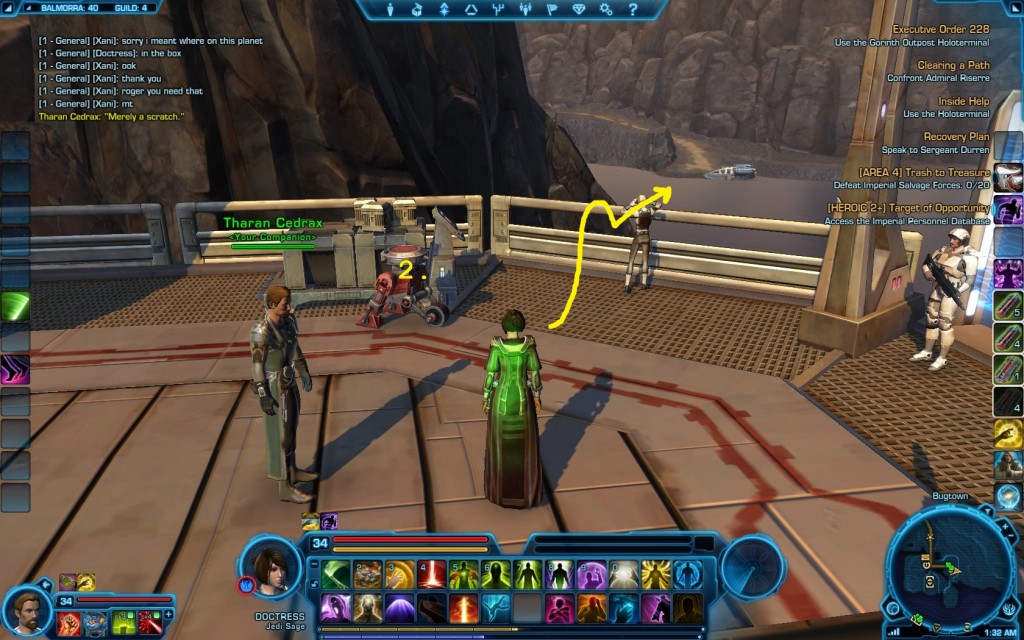 3.
Stick to the mountain or you will die.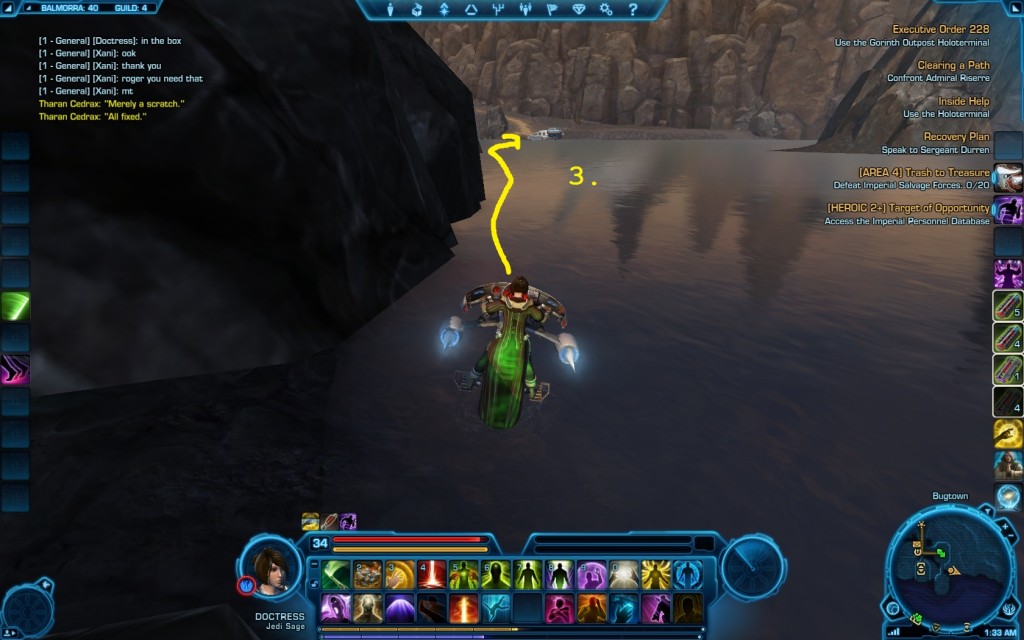 4.
That is your target.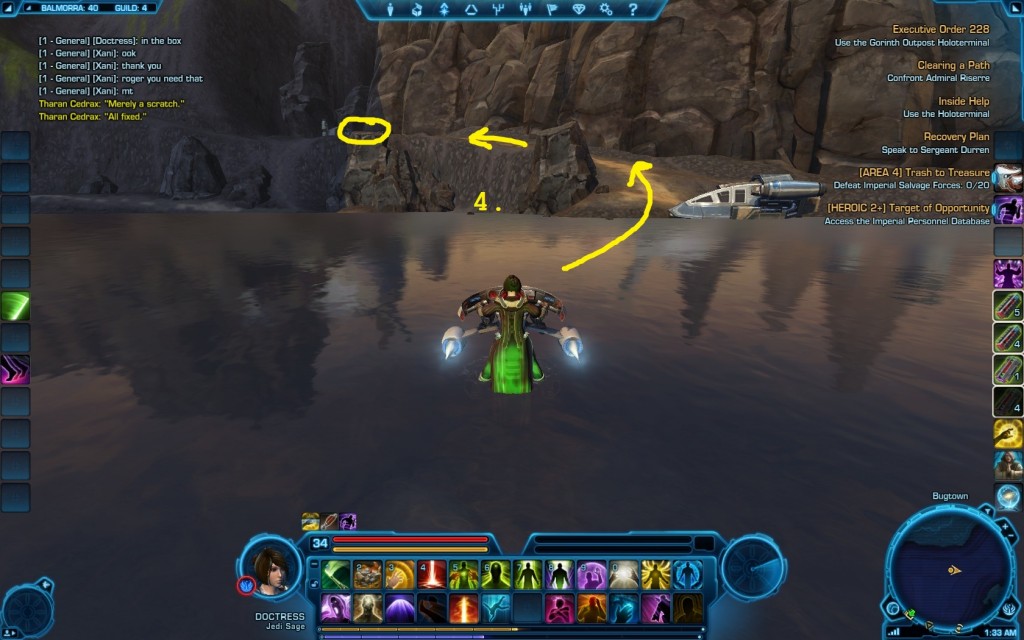 5.
Purchase a Lost Code Cylinder from this vendor.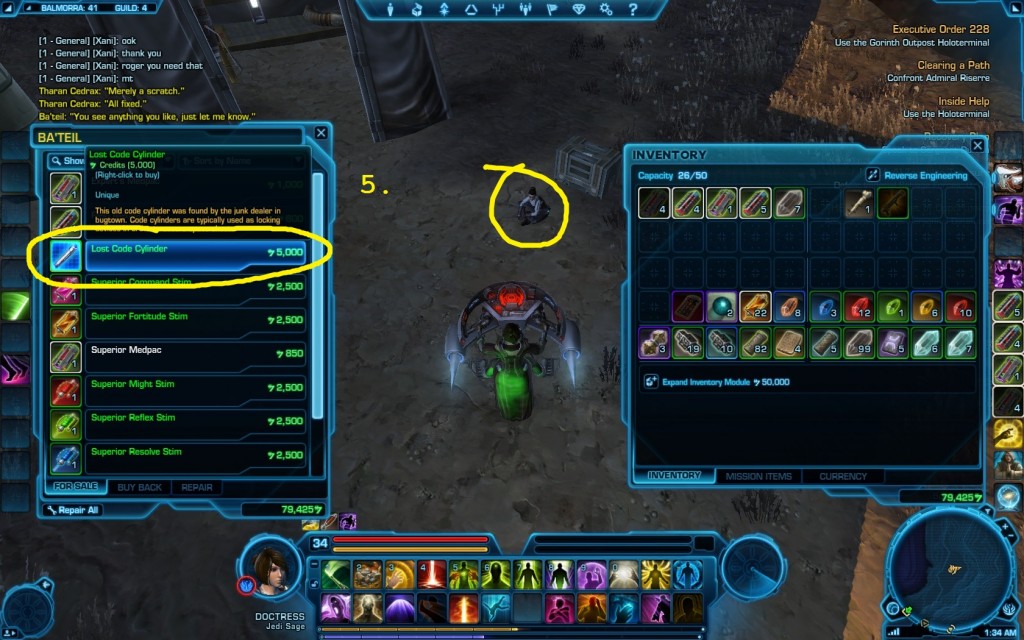 6.
Now make your way to the broken bridge at: 192, -343.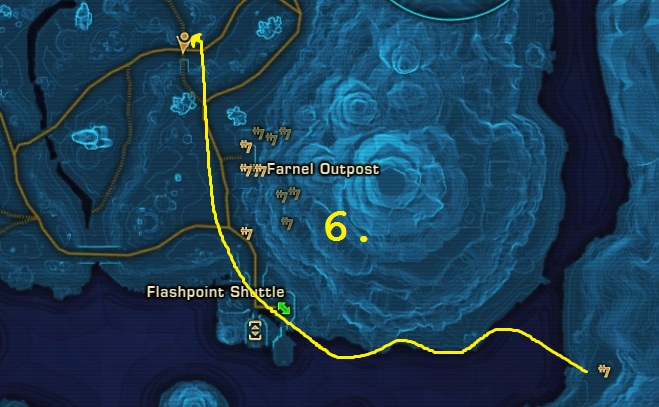 7.
You will see this locked clickable box light a day. Open it and claim your datacron.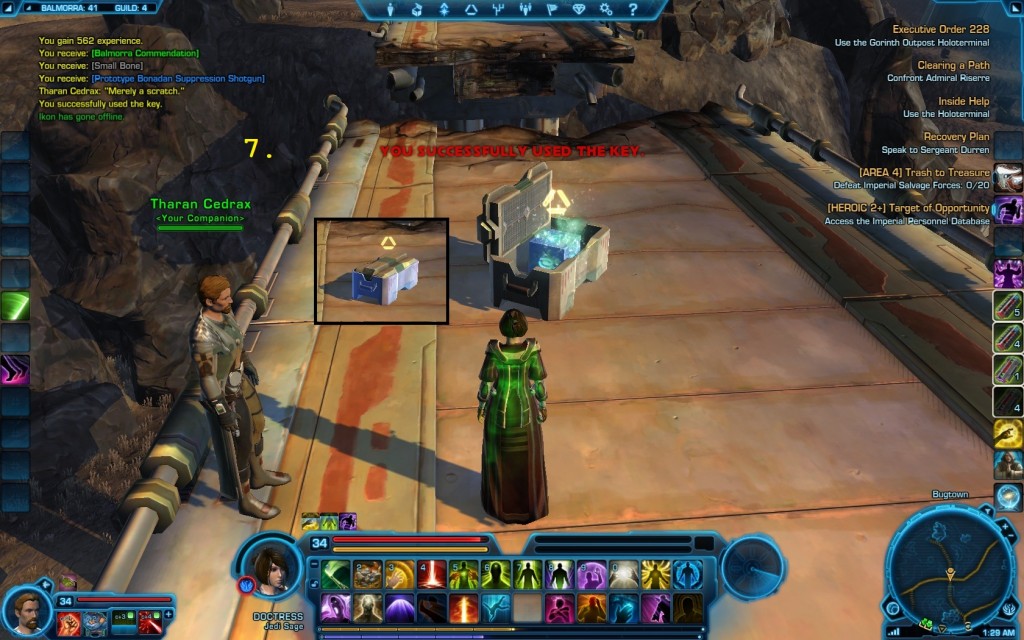 Fin.