A week  or two ago I was totally out of my mind with so much free time on hand since I stopped playing WoW due to having our guild loose too many members.  Yet this feeling was a good thing in a way. Being used to following to mulitple information flows and responses and playing a critical part  in the game, I couldn't sit still. I had to do something, build something, start doing something to fill the gap. After killing few days on some web programming, I just had to do something with my room, say… get new shelves!
There are plenty of single shelved out there to choose from for unbelievable prices, of course heavy duty means u need to spend more dough. A standard one column quality metal shelve system costs around 100$ plus. That could not work since i wanted to get about 8 columns in this little room. Luckless IKEA has basic shelving system for as litle as 25$ a column. Very basic, made of wood, no paint, no polish, smells like a pine forest. All and all I spent around 300$ on about 90 kilograms of wood. Great thing about IKEA they sell everything separately for this shelve system. Each four pillars cost 5$ and each shelf cost 5%, so every column with 4 shelves costs 25$.
Total Buy…
item: amount * price = total
shelves: 38 * 5$ = 190$
pillars: 24 * 5$ = 120$
That is 310$ plus tax.
Upgrading My Computer Room
Step 1
Buy all the bloody shelves and drop em around the house randomly…
Step 2
Take a few pictures, stitch them, play ISpy for a while, continue… This wa smy room from left to right side of my door.
Step 3
Destroy the manuals. In my case: feed manual to Evidence Eater 9000.
Step 4
Build! and… more build! I didn't have any power tools for first one so I waited an hours. My mother was awesome enough to go borrow one on the spot from somewhere.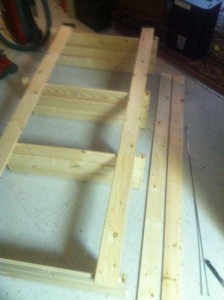 Step 4.5
At first I was not planing too, but then I did stain the wood to make it bit more darker. This was verry irritating since i had to cover every inch of every shelve with a cloth using rubber gloves and sniffing the chemical for several hours. Well I did split the job 4 times. The stain is so bad that I had to change the gloves 4 times, and i was using the thick ones. After every few times i fully dipped my hand into the stain container the grew in size, in 4 dips the gloves went from size S to size XL.
Step 5
After hours of moving stuff around back and forth. I had somewhat completed the upgrade. What I noticed is that I need more shelves in between current ones in several places since I have a lot of small things that just wont use the whole space of shelves positioned so far apart. Here is left and right side of my computer table.
Step 7
I went to get few more shelves and attached them in various places mostly around the top half of each column. Also I I was thinking of making an exhaust pipe from the back of my computers to the window because the temperature in this room fluctuates way too much.
Conclusion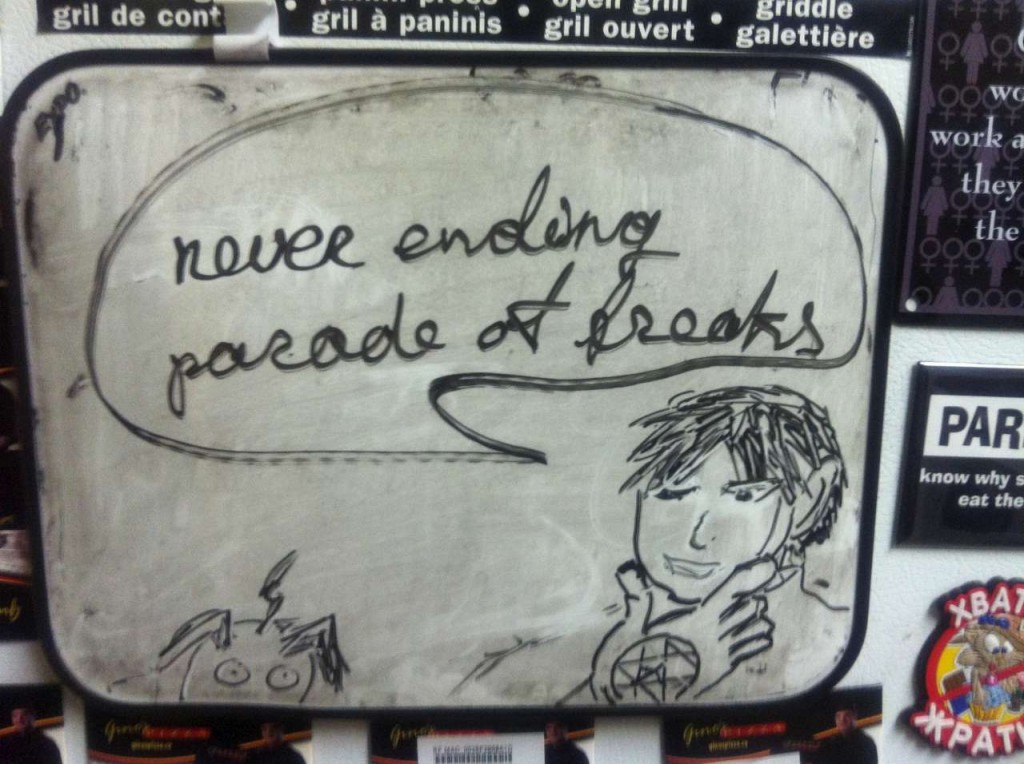 All Pictures Taken