Written by Joe
Every year, countless lives are lost to heart failure. The cause of this failure is the extra strain on the heart due to lack of exercise and good eating habits.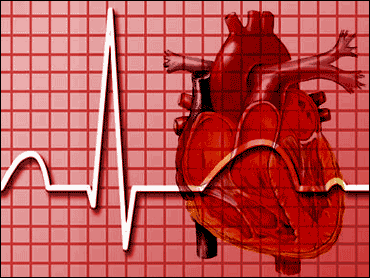 When people decide they don't have time or money in their lives to take care of their health by eating right and staying in shape, they ignore the symptoms which precursor death at an early age. They learn to have an affair with the family couch and take advantage of McDonald's and BurgerKing's dollar menus. The food they buy from these wretched places is poison. It contains next to no nutritional value. Yeah, it may give your tongue pleasure (sometimes), and can give you energy for a period of time and keep you alive, but that's all.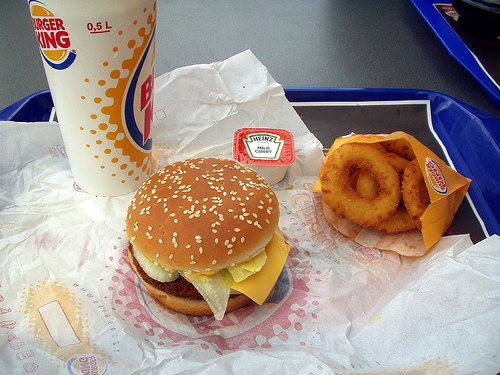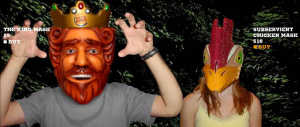 As if buying your own death due to time and money constraints wasn't bad enough, the companies behind these genocidal brands have extremely slick marketing techniques. They make their King and Clown household names. They give young kids action figures so they can grow up knowing that these worthless "restaurants" are always available for a quick and cheap "meal". Eating this food throughout a lifetime can lead to diabetes, heart disease, high cholesterol, high blood pressure, and other illnesses.
Most people know, or at least have heard of, the risks involved in consuming this food. They know it can drastically reduce lifespan. The problem is that it is human instinct to be overly optimistic. What society really needs is an army of pessimists running wild on the streets advocating healthy foods. People go into a Burger King wielding the attitude that one burger can't hurt them. It won't, not them. God loves them too much. This "one burger" quickly turns into a routine, which can consist of many consumptions per week and can lead to an early fatality. What the stock holders of these companies have devised is genocide, in a painstakingly slow way.

Anyone reading this might believe at this point that all they need to do is avoid fast food to live a normal life span to avoid the risks of heart attacks, strokes, etc. They are dead wrong. In addition to avoiding worthless "food," people need to exercise.

Exercising on a regular basis is the key to living a longer life. Not only is there improved life expectancy, having a healthy heart provides an ample amount of blood to the body's main thinking center.

And lastly, the most noticeable aspect of eating right and staying in shape is increased physical attraction. In certain cases this can be good or bad. It can obviously be good because it creates a window of opportunity for one to become more social, add more to the human population, and be less of an eyesore to most people. The bad part is that people can be be so jealous of you to the point of wanting to kill you.
Below are examples of people who eat healthy and stay in shape:

Attached Files: